Columbia, Missouri

Renovation

Founded in 1839

2,306 sq. ft. site
The Student Center at the University of Missouri is one of the prime spots for students, facility, families, and tourists. Everyone wants the chance to check out the school pride!
We had the job to help facilitate better traffic flow while adding a student market with available food and refreshments and help set up the new addition for Starbucks. We wanted to help keep the strong brand that Mizzou has already built while adding to the culture.
Ready to change the world? We'll show you how.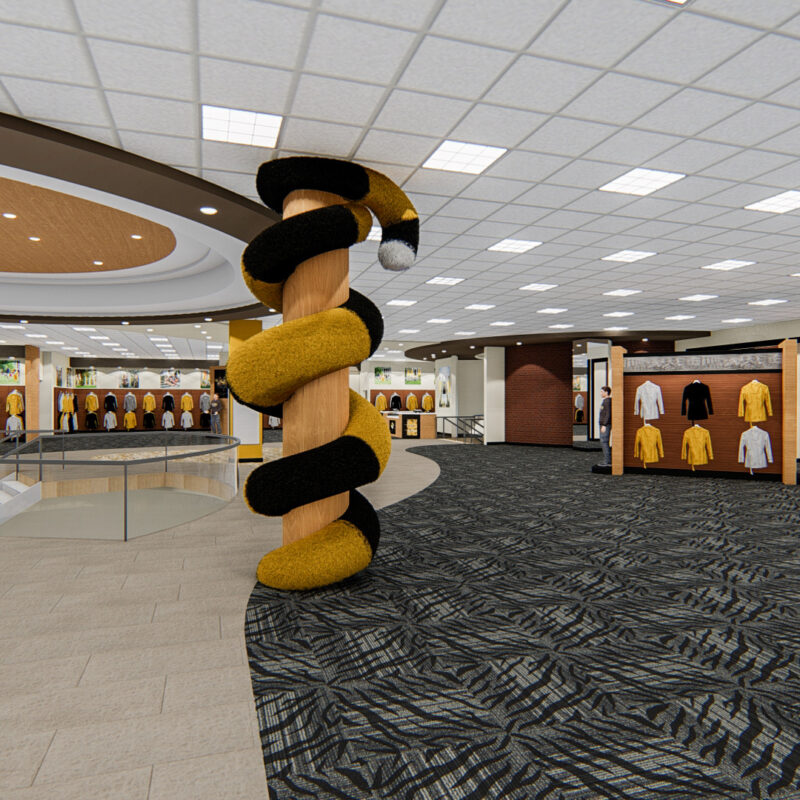 Let's talk about your project.