CoxHealth Montclair Pediatrics
Springfield, Missouri

Health Care Provider Since: 1906

Renovation

10,514 sq. ft. site
CoxHealth is a six-hospital, 1050 bed not-for-profit healthcare system headquartered in Springfield, Missouri. It serves a 25 county region of Southwest Missouri and Northwest Arkansas. CoxHealth is Springfield's largest employer with more than 12,100 employed throughout the system.
We are so excited to help bring life to the Pediatrics system!
Bright, Encouraging, Innovative, Themed, Safe.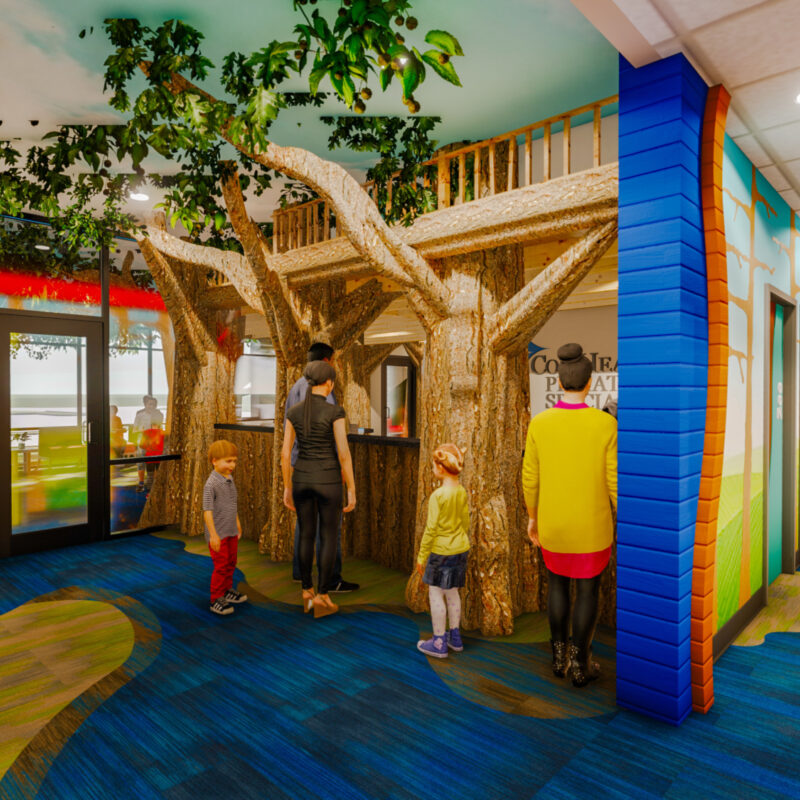 Let's talk about your project.