All American Pet Photo Day!!
We love having furry friends visit us at work, they make the days fun. In fact, there's at least one four-legged visitor almost every week! Check out some of our favorite photos.
Zoey and Josh at our Friday breakfast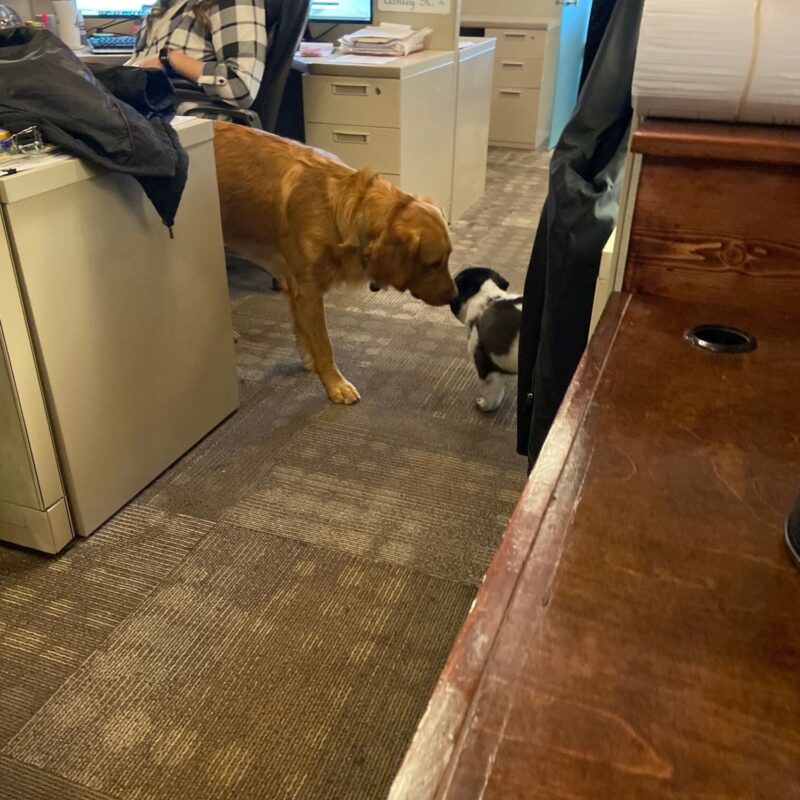 Waylon just wants to be Ollie's friend
Sadie and Remi are all smiles.
Waylon wouldn't let anyone pass by without a treat or toss of his ball.
Zoey learned all about Interior design from Jolean.
Bear visited Kaitlyn for a minute.
Bear found a cozy perch on the Christmas tree bow and box.
Zoey chilled out in her basket watching Jordan work.
Let's talk about your project.